Charter for Researchers HRS4R
The UoC adopts an action plan for researchers and the research environment
In July 2012 the University of Crete was awarded the "HR Excellence in Research" logo by the European Commission. This is recognition of the University's committed efforts in developing a Human Resource Strategy for Researchers (HRS4R), designed to bring the practices and procedures within the UoC more in line with the principles of the European Charter for Researchers and the Code of Conduct for the Recruitment of Researchers.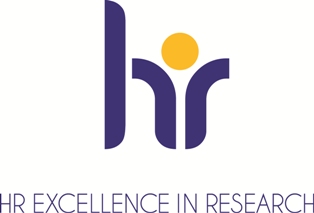 The Charter and Code were produced by the European Commission (DG Research) in 2005 as manifestos geared to achieving a transparent and open labour market for researchers in the European Research Area (ERA). The 'Human Resources Strategy for Researchers' (HRS4R) was developed as a support tool for implementing the principles of the Charter & Code. It addresses a range of practical issues including recruitment policies; social security and supplementary pension needs;  employment and working conditions; and measures to enhance the training, skills and experience of researchers. 
For further information see http://ec.europa.eu/euraxess/rights
The University of Crete endorsed the Charter & Code in 2009.  Reflecting this commitment, the UoC forms part of the EURAXESS European Network for Researchers and participates in the HRS4R Network (second cohort).  In June 2012 we completed an internal analysis of practices and procedures within the University in relation to the principles of the Charter & Code and on this basis developed an ambitious First Action Plan. In September 2014 we completed an internal assessment of progress made to date in achieving the targets of this first plan for improving the position of researchers and the research environment. Based on this assessment a revised action plan for 2014-16 was drafted and reviewed. This second action plan was approved and adopted by the University Senate (Senate 338/18-9-2014).EC approval of the internal evaluation and 2014-16 action plan was granted on 20 November 2014.
For further information see
Last update 09/01/2016