Charter for Researchers HRS4R
The European Charter & Code for Researchers
The 'European Charter for Researchers and the Code of Conduct for the Recruitment of Researchers' (2005) set out general principles affecting the role, responsibilities and rights of researchers as well as their employers/funders. The Charter and Code (C&C) were developed by the European Commission as manifestos geared to achieving a transparent and open labour market for researchers in the European Research Area (ERA), with the aim increasing the attractiveness of a research career in Europe and thereby attracting &/or retaining the best research talent in Europe. This is particularly important in Greece nowadays i.e. to train, attract and keep a critical mass of research talent.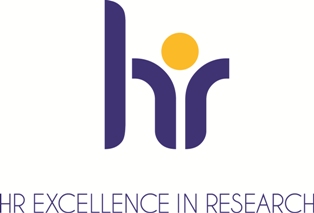 The need for specific actions to promote the actual implementation of the Charter and Code (C&C) principles in research institutions led to the development by the EC of the 'Human Resources Strategy for Researchers Incorporating the Charter & Code' (HRS4R). The HRS4R addresses a range of practical issues including health and safety; social security and supplementary pension needs; employment and working conditions; and measures to enhance the training, skills and experience of researchers.
For further information see https://euraxess.ec.europa.eu/jobs/charter
The University of Crete and the European Charter for Researchers
The University of Crete (UoC) was the first Greek University to sign the Charter & Code (271st Senate Assembly 17/12/2009) and acted as a multiplier in successfully proposing adoption of the C&C by the Greek University Rectors Council (June 2010). Today the UoC belongs to the group of European institutions entitled to use the 'HR Excellence in Research' logo in acknowledgement of significant progress made in implementing the Charter and Code.
 The HRS4R process at the UoC:
Last update 05/06/2019